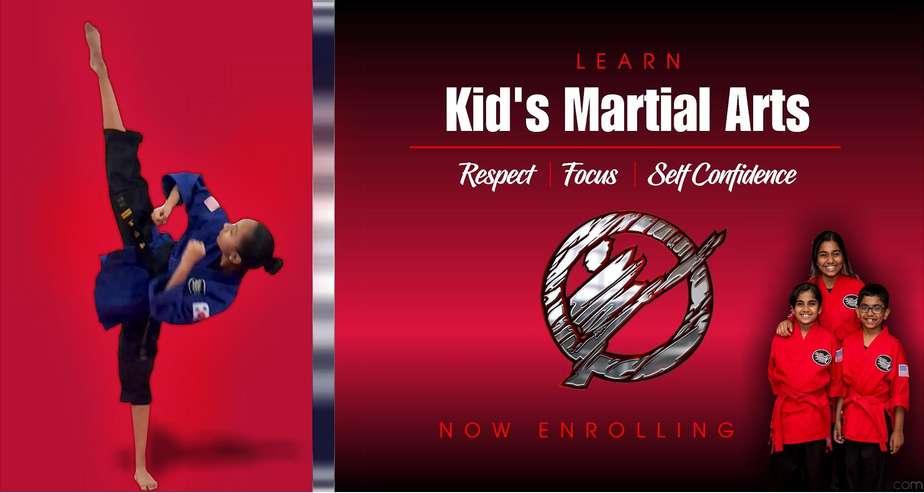 NEW JERSEY KIDS TAEKWONDO & KICKBOXING CLASSES
GIVE YOUR CHILD THE REWARDING EXPERIENCE OF MARTIAL ARTS
Most parents insist on the best for their kids, and when it comes to selecting extracurricular activities, there's no better choice than the Kids Martial Arts classes at West Windsor Taekwondo & Kickboxing Academy!
All of our Kids Martial Arts classes are taught by Master Steven who brings over 30 years of Martial Arts knowledge and experience to teaching the Korean Martial Art of TaeKwonDo combined with the basic elements of kickboxing to our students. His version of TaeKwonDo emphasizes development of a strong body and a focused mind.
In order to make sure that your child is getting the attention and instruction they deserve, NJ TaeKwonDo & Kickboxing Academy has several different classes for the different skill levels of our students. With these classes we can be sure that your child is never bored or left behind.
Beginners
Students start out in the Beginner Class where they learn the foundations of TaeKwonDo – kicking, blocking, punching and stances. Students in the Beginner class have White, Senior White and Yellow Belts
Intermediate
At the Senior Yellow Belt level, students move into the Intermediate class where they begin to learn sparring – of course, with appropriate safety gear! Senior Yellow to Senior Green Belts are in the Intermediate Class.
Advanced
Students in this class learn more advanced kicking and self-defense techniques. TaeKwonDo's attack is aggressive but the primary focus is on the defensive aspects. Blue, Brown, Red and Black belts are in this class.
Red and Black Belt Class
Our Red and Black Belt class is for our high ranking students. This class offers intensive training focused on perfecting skills.
Black Belt Club
Our Black Belt Club is an extra half hour class for students that are Blue Belt or higher who have shown a strong commitment. Students in the Club have an opportunity to learn more advanced techniques prior to achieving the Black Belt. They will learn weapons (Nunchakus, Bo Staff and Shinai) as well as board breaking, Tournament Training, Boxing and basic Brazilian Jiu-Jitsu (falling and basic ground defense).
Teen Class
For our older students, we offer a class that is more physically rigorous than those for children. In addition to the other basics of TaeKwonDo, students in this class do extensive circuit training and work with heavy bags.
MARTIAL ARTS PROVIDES COUNTLESS BENEFITS FOR KIDS!
From giving your kids an amazing, muscle-building workout to helping them learn critical self-defense skills that no child should be without, you'll love everything that the Kids Martial Arts classes at NJ TaeKwonDo & Kickboxing Academy have to offer your children.
As your kids learn the martial arts at NJ TaeKwonDo & Kickboxing Academy, they'll enjoy a wide range of benefits that our classes have to offer. Here are just a few:
Better behavior as your kids release pent-up energy
Improved listening and concentration skills that lead to better grades in school
Stronger muscles and cardiovascular function that leads to improved health
Superior coordination, flexibility and balance
Leadership skills that set your kid apart from the crowd
Anti-bully self-defense techniques for handling peer pressure and tough situations

REQUEST MORE INFORMATION NOW AND PREPARE YOUR CHILD FOR SUCCESS!
Sign up for one of our incredible Kids Martial Arts classes suitable all ages and experience.
Kids Taekwondo And Kickboxing Program Age Groups
From Age 7 To 12 (Kids)
From Age 13 To 17 (Teen)